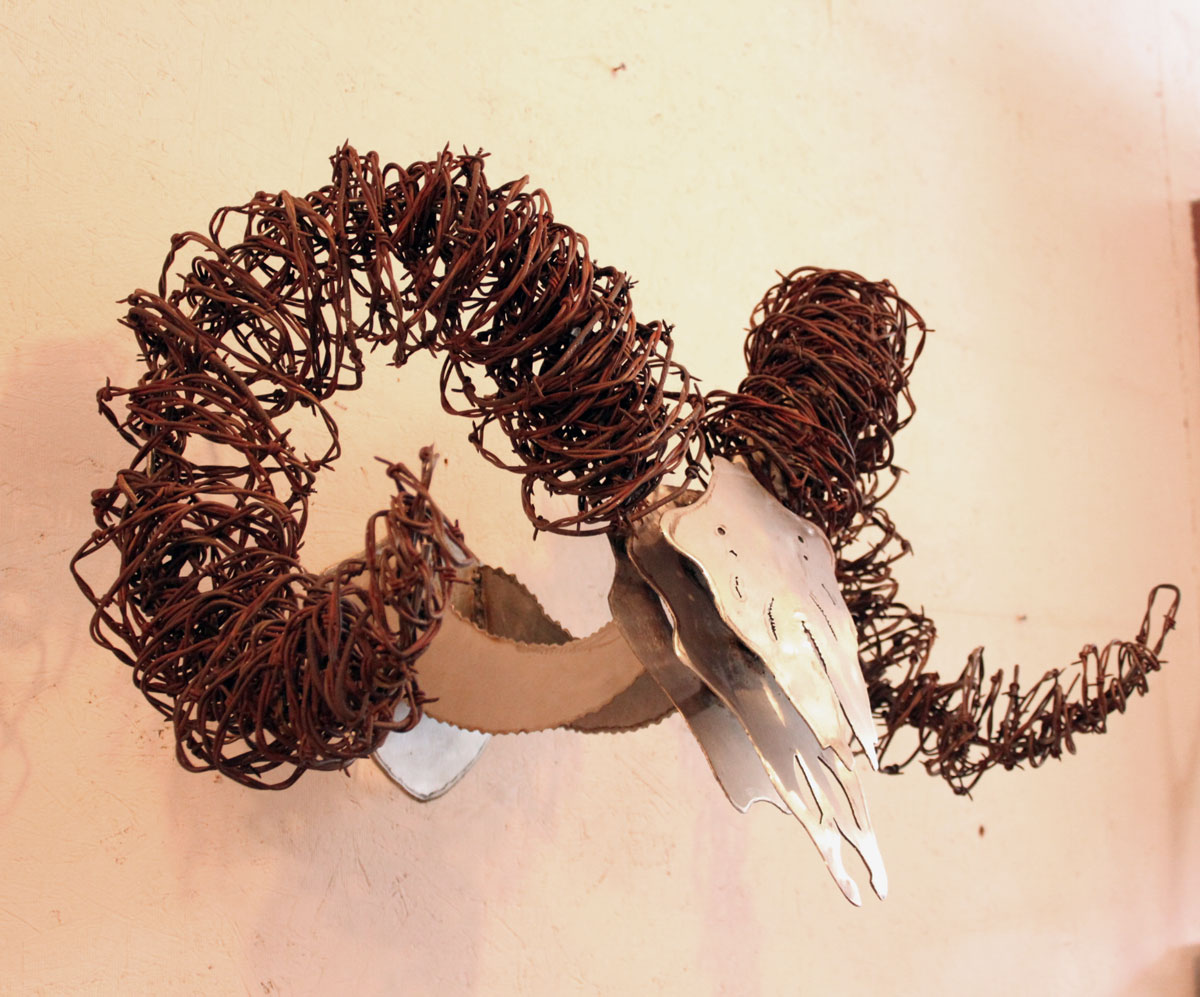 I'm working on this great metal and wire mount of a sheep skull.
First, I created the pieces for the skull. I use patterns to cut the metal.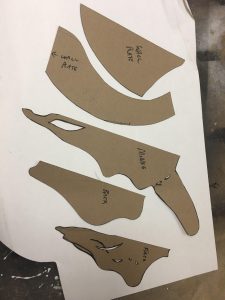 Next, I have the skull together and begin to wire  the horns.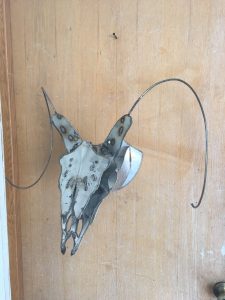 And the final product!  This wall mounted sculpture is designed so it can be displayed as is, or add
optional  lighting.  The skull may be lit from within- for indoor or outdoor use as a unique wall sconce.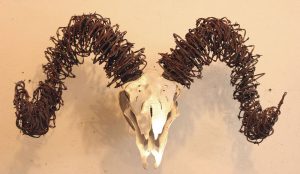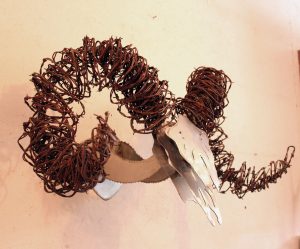 You may purchase a Big Horn Sheep Wire and Metal Skull Mount Sculpture here. If you'd like a metal and wire skull mount sculpture of a Bison or another animal…contact me and we'll get it done for you!